Utrecht is the beating heart of the Netherlands. With a medieval city center small enough to explore on foot. Large enough to enjoy world class festivals, modern architecture, trendy shops and interesting museums.
City of Utrecht
Since Roman times it is at the crossroads of just about everything, a hub for new meaningful ideas and talent. With a population that is the youngest of any Dutch city. Utrecht provides a vibrant, creative, inspirational environment for leading innovations. The city is developing from a medium-sized provincial city into a regional capital of European importance. Utrecht is the fastest growing city and the most healthy city of The Netherlands. On top of that, Utrecht is one of the most happy cities in the world according to the United Nations.
Utrecht in numbers

In the short video 'This is Utrecht' we show you the city of Utrecht in numbers and facts. Read more.
Healthy urban living – the Utrecht health approach
Utrecht is the fastest growing city of the Netherlands. We are building a healthy future for both our city and its inhabitants. We therefore put public health first in all fields of policy. We urge residents and other stakeholders in the city to take the initiative, to seek to forge partnership and thereby do their part in making Utrecht a healthier place to live.
The Utrecht Health approach is based on 3 programmes:
Healthy city
Healthy district
Healthy start
Read our Public Health Policy 2015-2018 (pdf, 3,5 MB): building a healthy future- an invitation to the city. See also the Public Health Monitor Utrecht for a comprehensive view of health and determinants of health in Utrecht.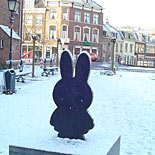 Visiting Utrecht
Discover the secrets and charms of Utrecht. A medieval city centre small enough to explore on foot, yet large enough to host world-class festivals, fashionable shops, modern architecture and fascinating museums. Friendly outdoor cafés and restaurants. Welcoming hotels. Utrecht has it all. Read more...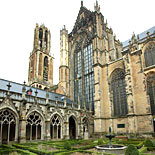 Living in Utrecht
Everything you need to know about living in Utrecht: formalities, expat center, mobility, household waste, sports and information for refugees and other newcomers. Read more...
Investing in Utrecht
The Utrecht region has one of the most favourable expectations for economic growth of all the city regions in Western Europe thanks to its knowledge-based economy and young, highly educated population. What makes Utrecht attractive? Read more...
---
Studying in Utrecht
Utrecht is a lively student city in the heart of the Netherlands. An impressive 20% of its population are students! Read more...
---